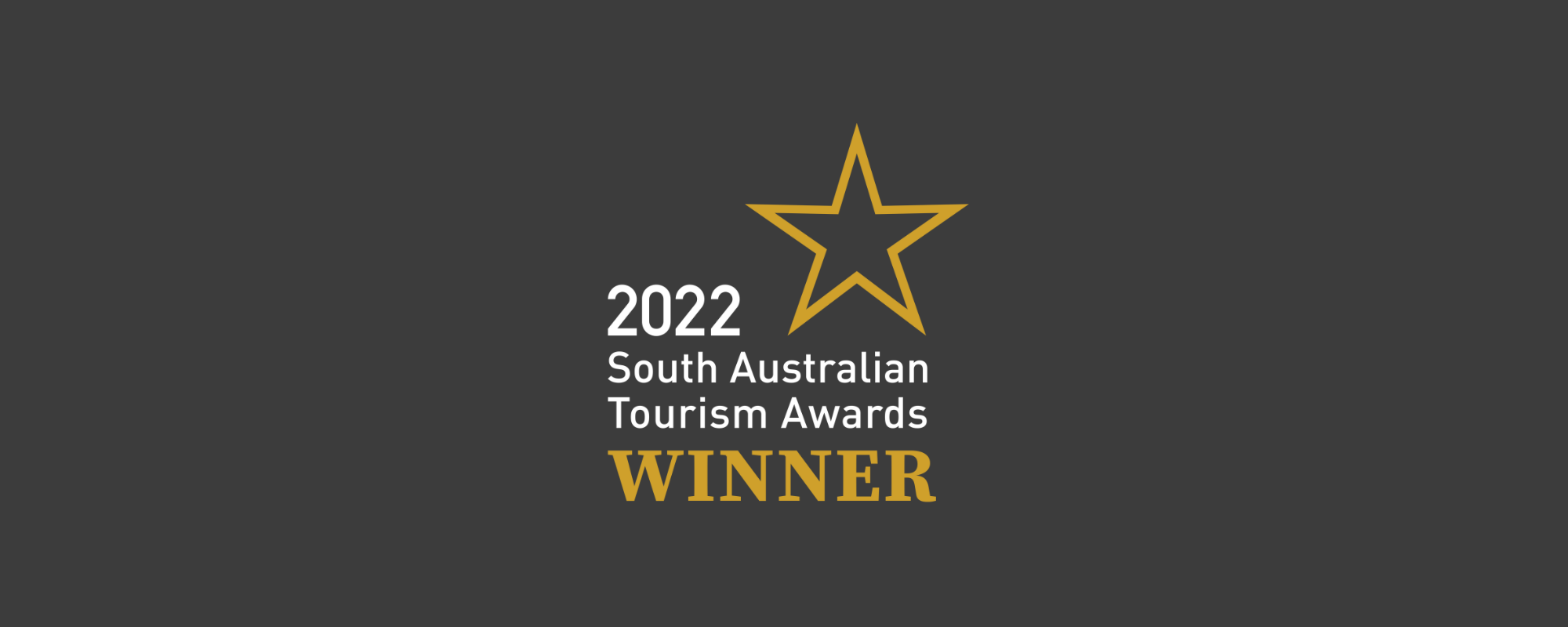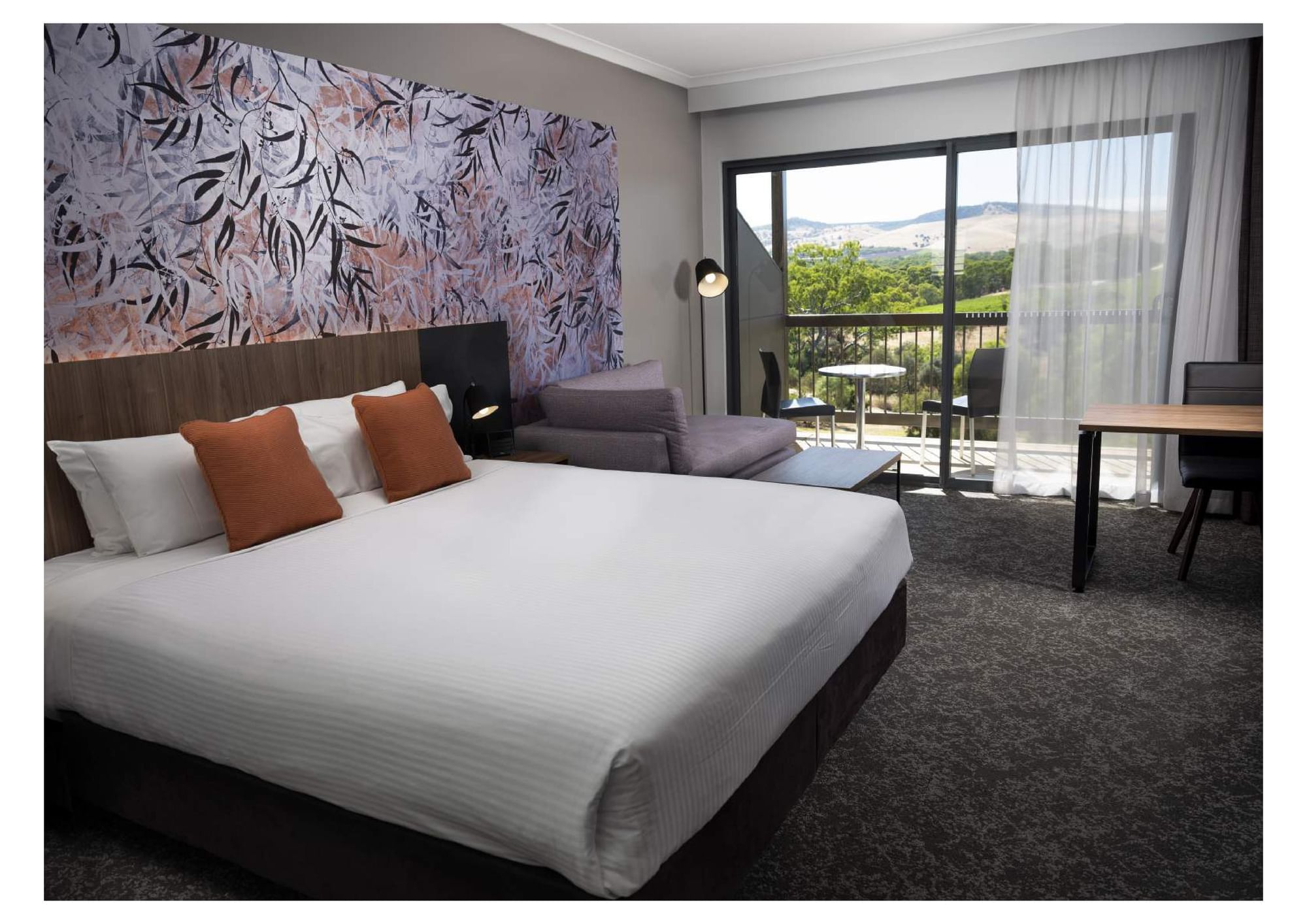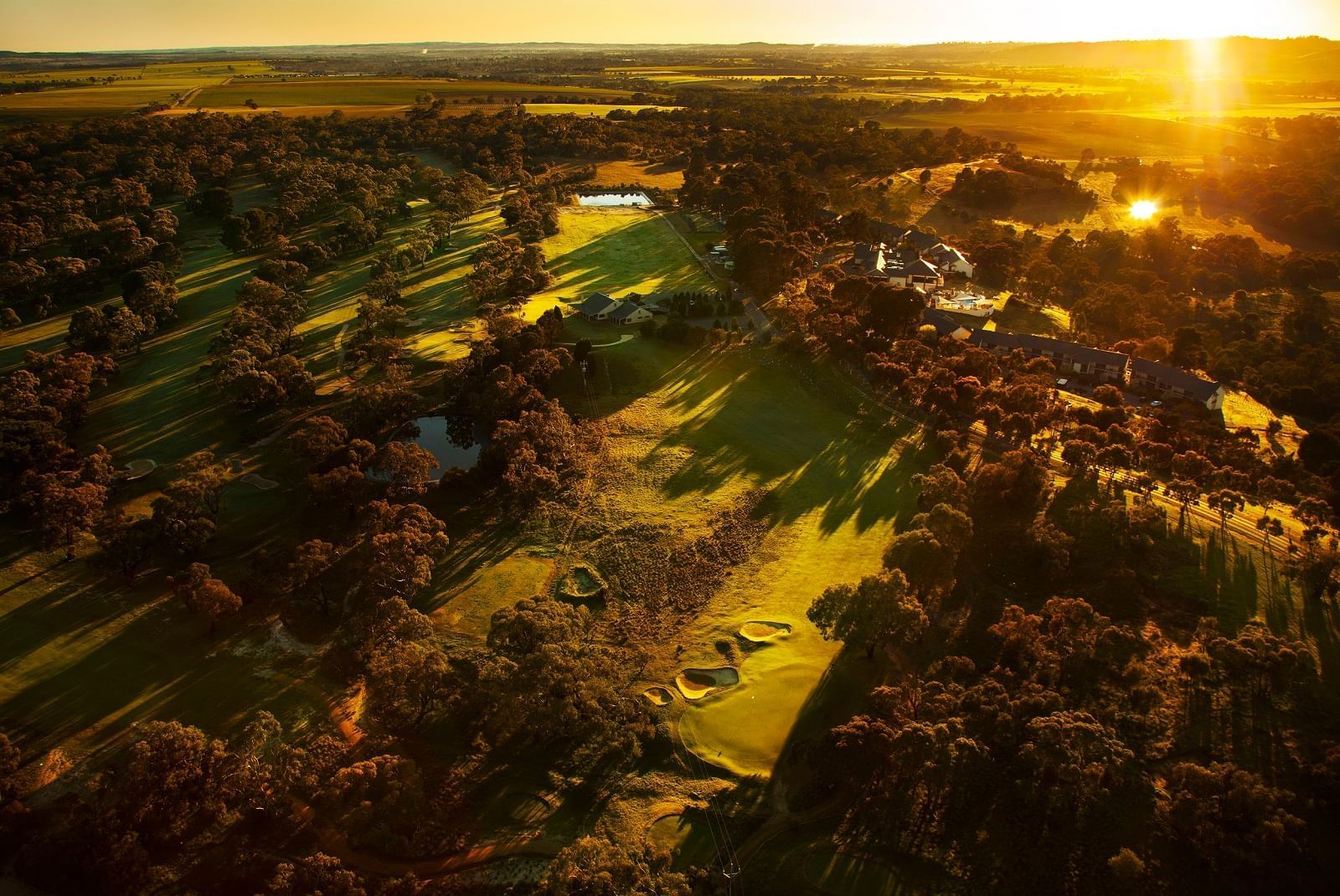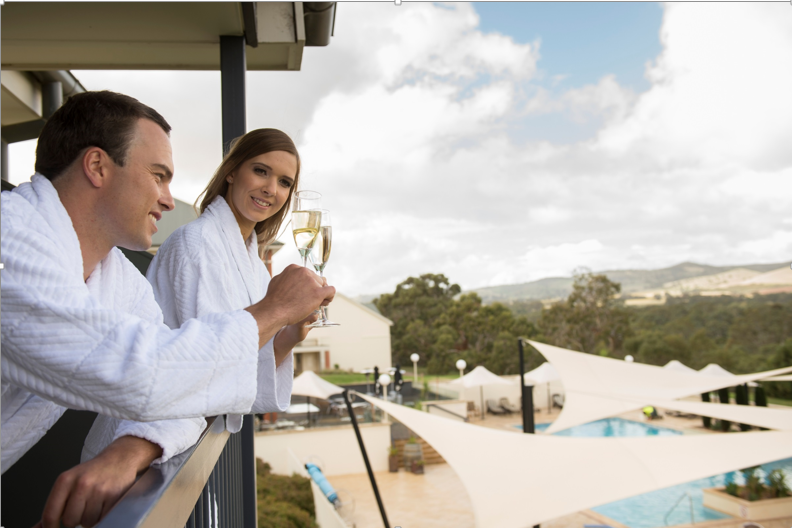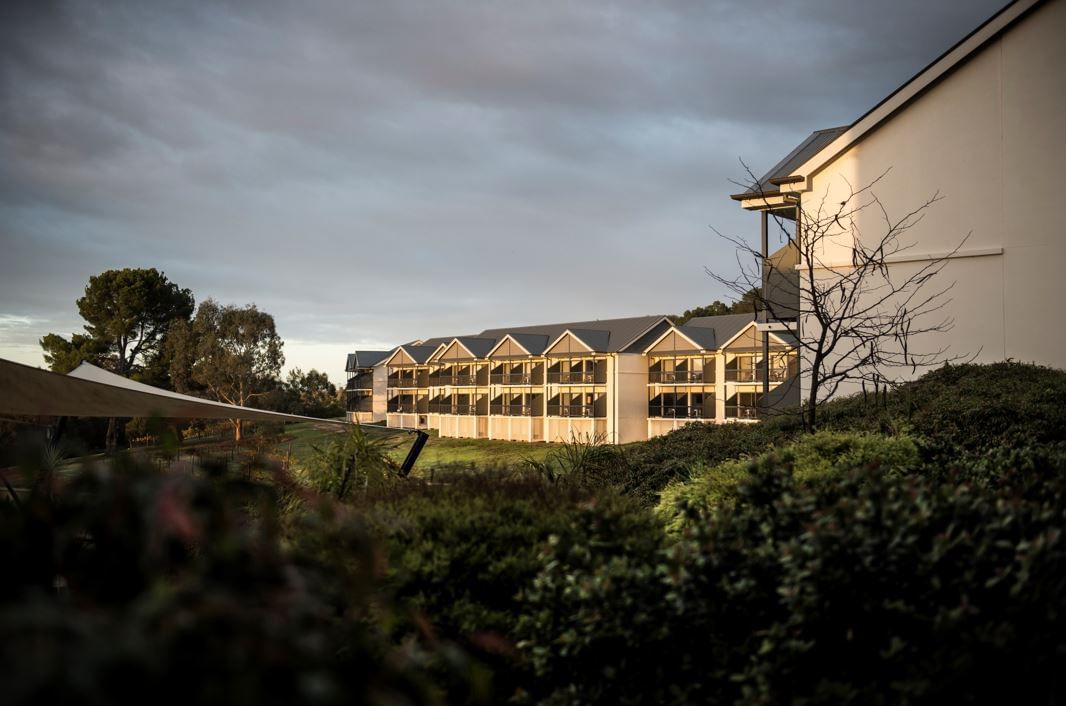 WELCOME TO NOVOTEL BAROSSA VALLEY RESORT
ROOM REFURBISHMENT COMPLETED!
December 2020 marked the completion date for refurbishment of all 140 accommodation rooms at the Novotel Barossa Valley Resort. With the assistance of the Government of South Australia and the Tourism Industry Development Grant our project reached completion in time for the holiday season on the 8th December 2020. The fresh and modern designs capture the essences of the Barossa as colours bounce off the bespoke art panels framing each king bed.
The team at Novotel Barossa Valley Resort have been hard at work to ensure that all safety measures are in place for the comfort and safety of our guests. In addition to receiving ALLSAFE certification, we will be adhering to the guidelines stipulated by SA Health and the South Australian Government for direction on food and beverage service. Social distancing measures will be in place. For more information on restrictions and responsibilities within South Australian please visit the SA Health website.
The Novotel Barossa Valley Resort is centrally located overlooking the vines of Jacob's Creek and the Barossa Valley Ranges. With 140 accommodations rooms all featuring balconies you will be immersed in our beautiful regional setting. Adjacent to the Tanunda Pines Golf Course and near the Barossa Cycling Trail, there is plenty of outdoor activity to enjoy while in the Barossa Valley.
We look forward to the opportunity to welcome you to the Barossa Valley and all it has to offer.
HOTEL FEATURES
PLEASE NOTE:
Endota Day Spa is once again open and taking bookings. Please contact them directly for bookings and enquiries on tel:08 8524 0071
The Cellar Kitchen Restaurant is open 7 days per week. Please contact the resort for bookings and enquiries on tel:08 8524 0025
Access via Barossa Valley Way in Rowland Flat | 42 Pioneer Ave, Barossa Valley, South Australia 5352, Australia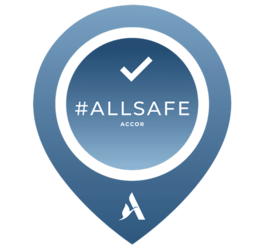 SPECIAL OFFERS
ACCOMMODATION PACKAGES AT NOVOTEL BAROSSA VALLEY RESORT
Located just an hour's drive from the Adelaide city centre, Novotel Barossa Valley Resort offers a wide range of accommodation for business and leisure trips. To enjoy more of our premier Barossa Valley resort for less, take advantage of our valuable hotel deals, accommodation packages and seasonal specials.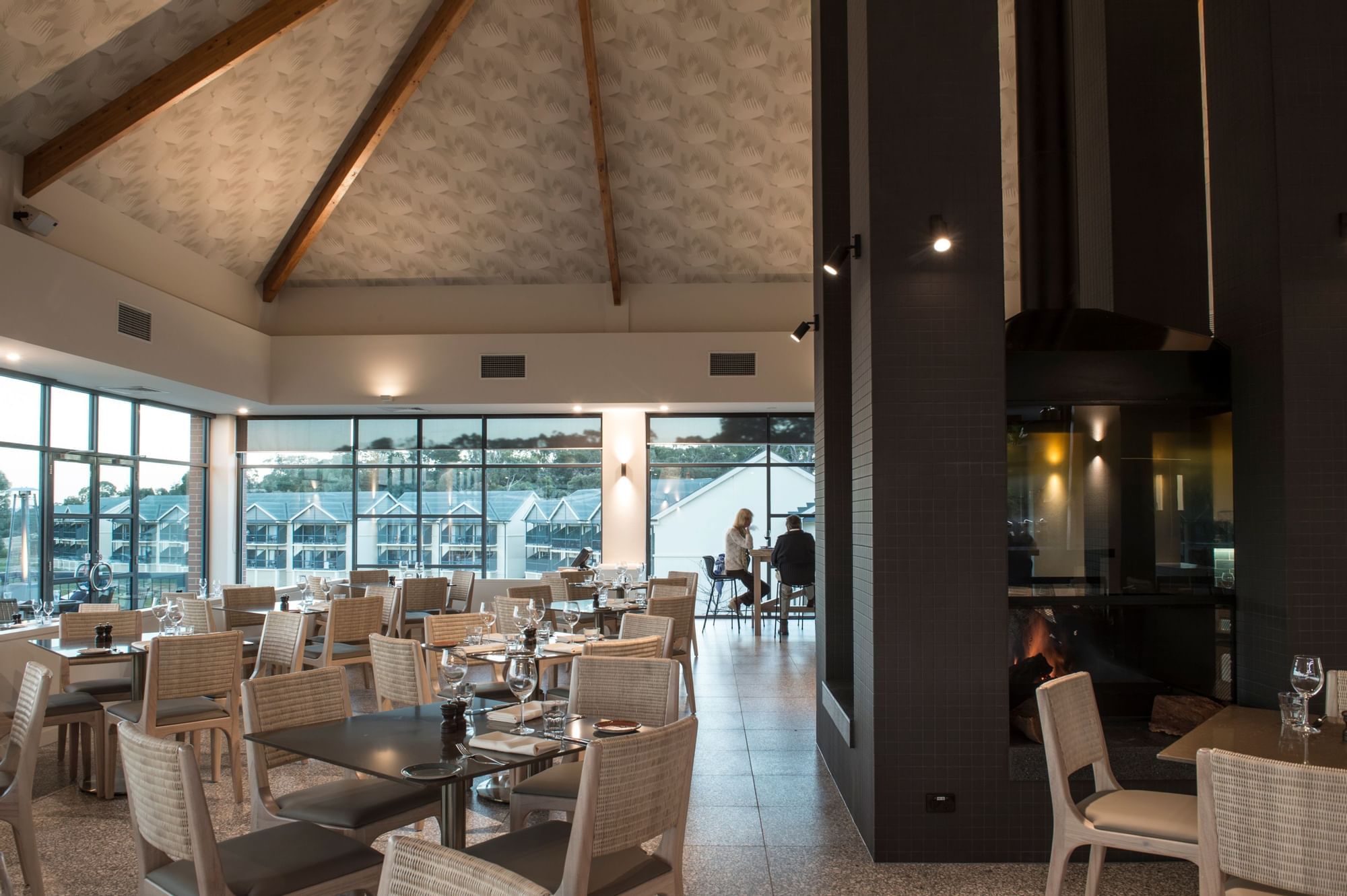 DINING
WELCOME TO THE CELLAR KITCHEN AT NOVOTEL BAROSSA VALLEY
The Barossa has a deep history of winemaking and farming that is firmly rooted in the unique earth that makes its produce and wine so sought after.
Our restaurant brings the Barossa directly to your table. Working with small local farmers and growers we create seasonal menus that reflect the unique terrois of the Barossa and showcase its extraordinary produce.
MEETINGS & EVENTS
FUNCTION ROOMS AT NOVOTEL BAROSSA VALLEY RESORT
Bring the renowned Barossa Valley landscape and lifestyle into your conference, meeting or event through locally inspired specialty tastings with artisan winemakers in the Tasting Room, or book an off-site experience at neighbouring wineries, including Jacob's Creek and Chateau Tanunda.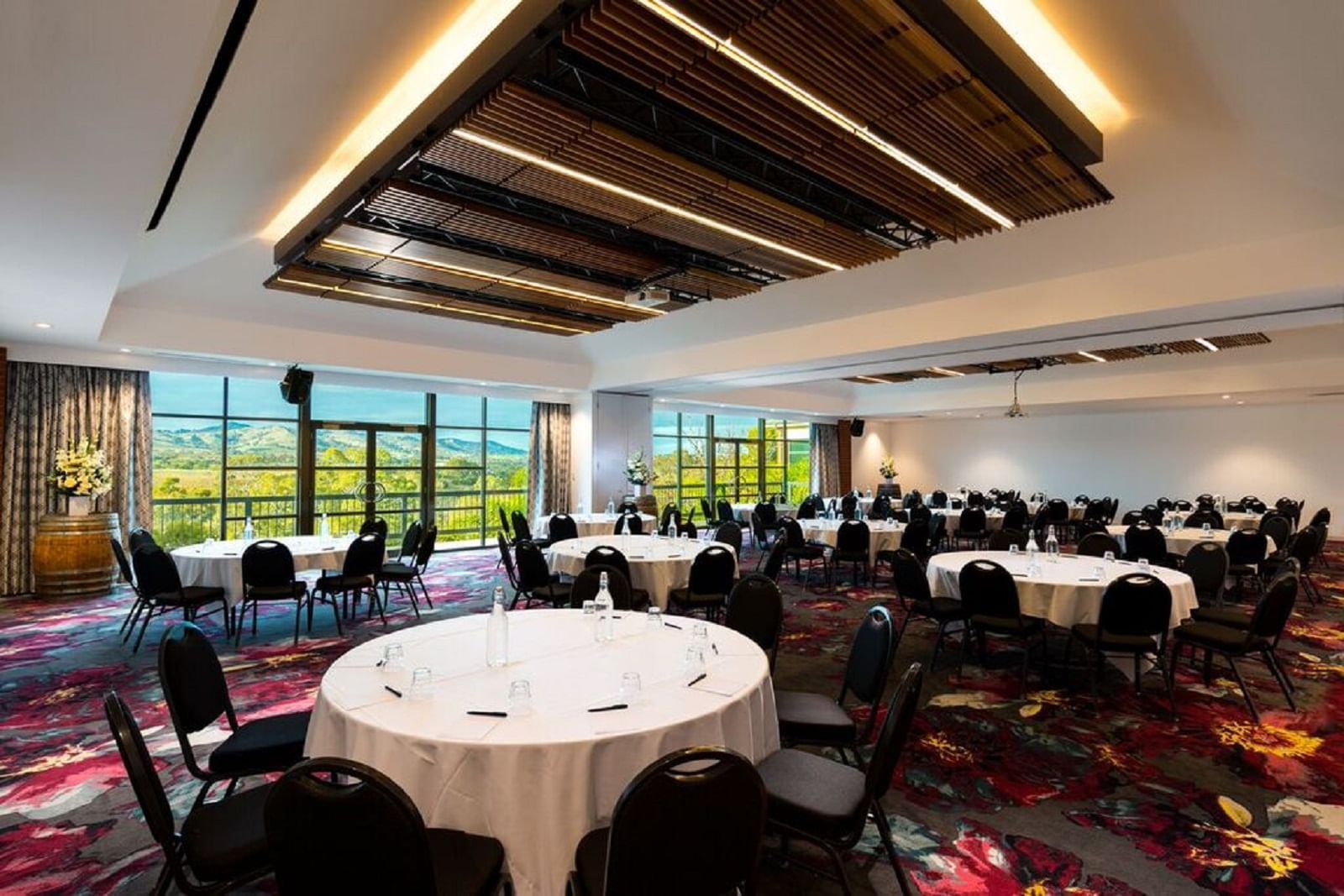 Novotel Barossa Valley Resort conference facilities and services
Nine flexible meeting rooms that can be configured in theatre, classroom, u-shape seating, boardroom, banquet and cabaret settings
Capacity to host 250 delegates
Wi-fi Internet connection
Expert advice and organisation of your conference needs by a dedicated host
State-of-the-art presentation technology and technical production by Encore Event Technologies
Sole use option available
On-site team building activities
Off-site team building activities
Barossa Stay
Pleasant experience enjoyed over 2 nights at the Novotel with friends. Lovely accommodation and very enjoyable breakfast with panoramic vista that could have been anywhere in the world. Staff were very friendly and professional, which added to the experience. Having self service coffee available in the main dining room would be a welcomed bonus. Used SA Gov holiday voucher.
holiday with grandson
We had a wonderful time with our grandson, who also loves this hotel, and is now his favourite destination for his school holiday vacation with grandparents. We loved the room (2 bedroom suite), the pool , the restaurant, room services, playing on the tennis courts, and Jack's favourite green chicken curry. The staff are always friendly and helpful. This is a great place to stay either as a couple or with children.
Best Staff Ever
The staff could not do enough for you and the view was amazing the pool was great! Loved the stay. Will look forward to going again. My only fault I found was the eggs at breakfast were not consistent. We stayed for 3 nights
Address
42 Pioneer Ave, Barossa Valley, South Australia 5352, Australia